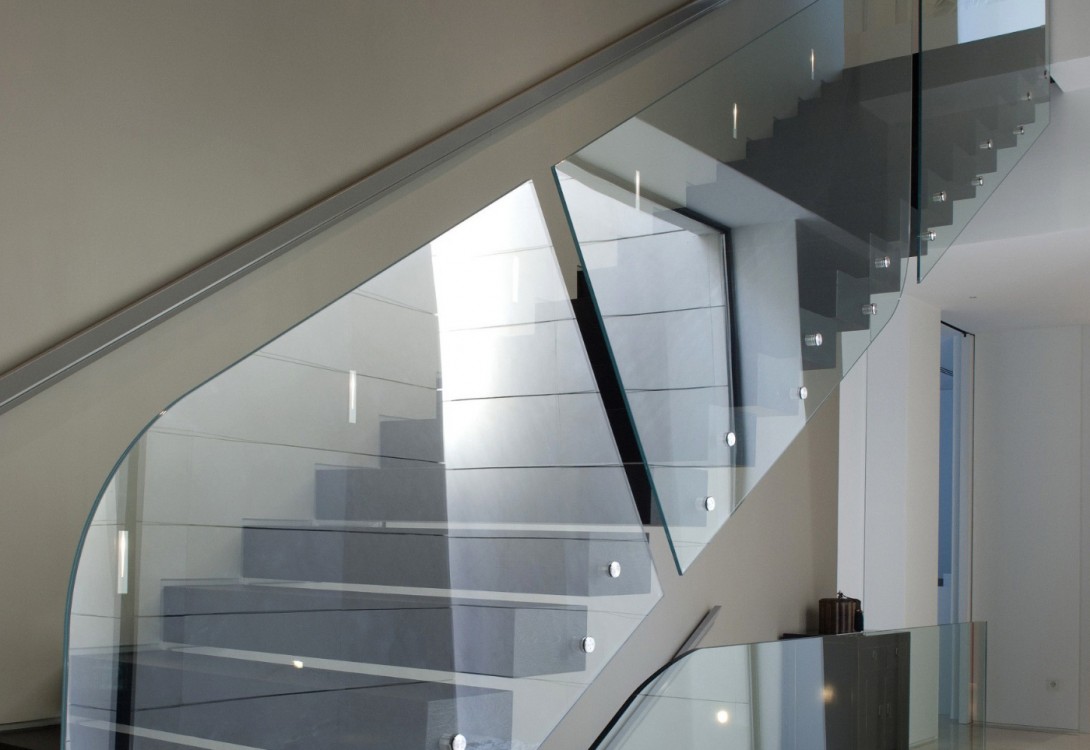 Our glass railing systems can dramatically improve your view!
At Lawrence Glass, Inc., we build beautiful framed and frameless glass railing systems for offices, balconies and interior stairways. Glass railings are sleek, modern and easy to maintain. We design and install many different styles, including standoff railings, post railings and base-shoe railings.
We carry an extensive selection of architectural systems and related hardware for the construction of beautiful, code-compliant glass railings. We will work with you or your architect to provide an aesthetically pleasing system that is suitable for your project`s safety requirements.